Series 4090 Diamond Grade DG3 Reflective Sheeting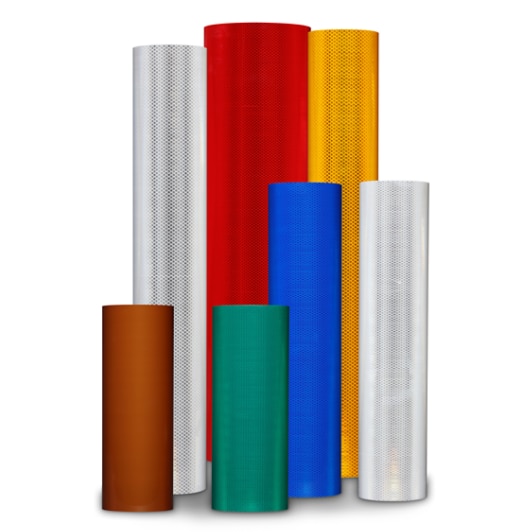 Series 4000 DG³ is a state-of-the-art, full cube prismatic reflective sheeting that delivers optimal performance at all sight distances. Its optical elements return almost 60 percent of available light to drivers nearly double that of other prismatic sheetings. DG³ sheeting is a proposed ASTM Type XI and is designed as a replacement for all types of reflective sign sheetings in use today.
DG³ sheeting has pressure sensitive adhesive and may be applied by hand squeeze roll applicator or mechanical squeeze roll applicator. Screen process with 3M Process Color Series 880I or Series 880-00.
Color Product Code
White 4090
Yellow 4091
Red 4092
Blue 4095
Green 4097
Brown 4099
Fluorescent Yellow – 4081
Fluorescent Yellow-Green –  4083
Fluorescent Orange –  4084
Benefits:
Overcomes declining illumination from newer headlights
Provides level of luminance needed by older drivers
Accommodates drivers of large vehicles
 Suggested Use
Short, medium and long sight distances
Disadvantaged sign placement locations such as overhead or left shoulder