High Intensity Prismatic Film 3930 Series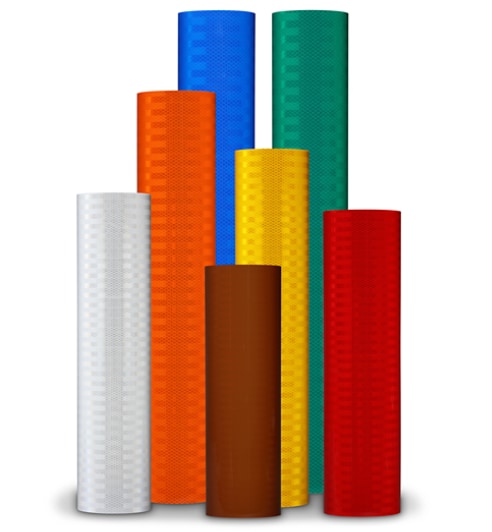 Series 3930 prismatic sheeting with pressure sensitive adhesive is a reflective sheeting with a unique construction providing high levels of retroreflectivity for multiple traffic situations. Series 3930 sheeting outperforms its competitors with long-term reflectivity and durability. Exceeds specification ASTM D 4956-04 , Type III and Type IV.
Details
Suitable for many traffic signs
Meets most common middle grade performance standards
Reliable performance of polycarbonate cube corners
Performance warranted for up to 10 years
Series 3930 Sheeting is available in the following colors.
Color Product Code
White 3930
Yellow 3931
Red 3932
Orange 3934
Blue 3935
Green 3937
Brown 3939
Search  3930DS for Digital Printing
| Quick Reference | 3M 3930 Reflective |
| --- | --- |
| Thickness | 10 mils |
| Adhesive Type | Pressure sensitive |
| Adhesive Color | Clear |
| Liner | Kraft |
| Removal | Permanent |
| Lifespan | 7 years variable |
| Surface Types | Moderate Curves |
| Applications | Traffic control, delineators |
| ASTM | Type III, IV, V |